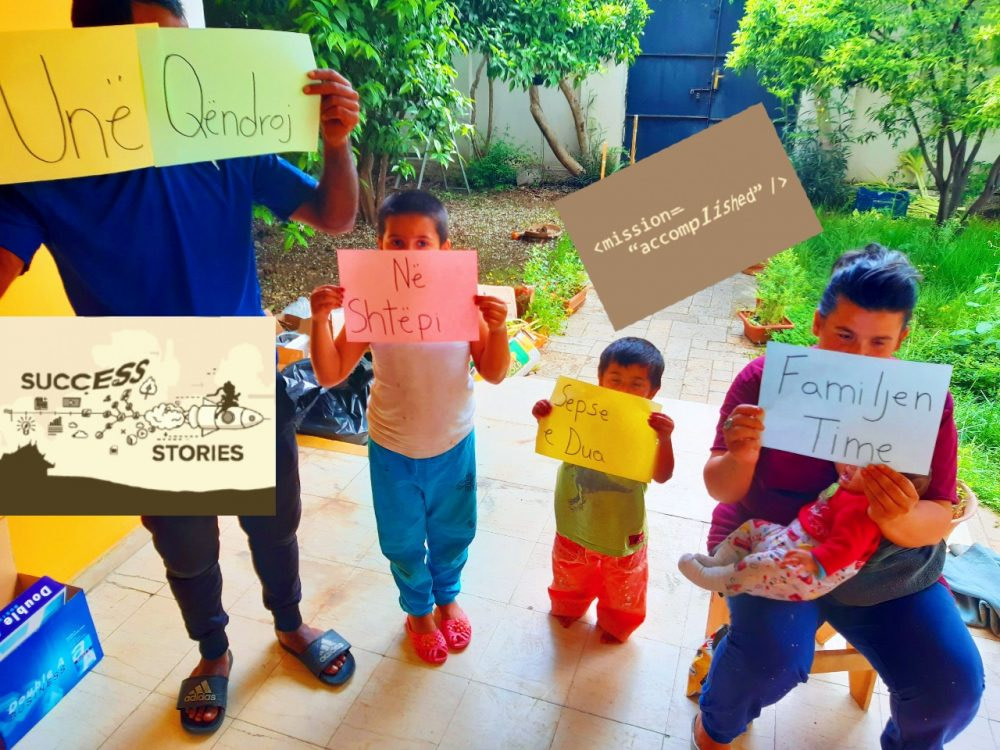 Isef Elezi Street, Selite, Tirana, 1023, Albania. It is a very important place. No, it is not Downing Street No10, nor it is 1600 Pennsylvania Avenue NW, Washington, DC. But it is the address of the capitol hill of the whole worlds' happiness and sadness at the same time. It is a bubble of concerns and care, worries and comfort, uncertainties and hopes, inhumanity and humanity.
There, on that address, the caregivers, those pillars of humankind give their best to help the children affected by cruelty – children victims or suspected victims of crime, abuse, neglect, violence and exploitation, domestic violence, trafficking, children without parental care, abandoned children, unaccompanied children …
On top of it all, COVID-19 appeared out of nowhere, suddenly.
The name of the home is "House of Colors" intended for children 3-6 years old.
"It was 8 March, when children's joy and laughter were heard for the last time at our daily multifunctional Centre. No one knew that the next morning, everyone would feel unsafe and fearful for their lives. The pandemic came furiously in our town, and closed us off all at home, without enabling us to further provide supportive services to those most in need", the people in the "House of the Colors", say.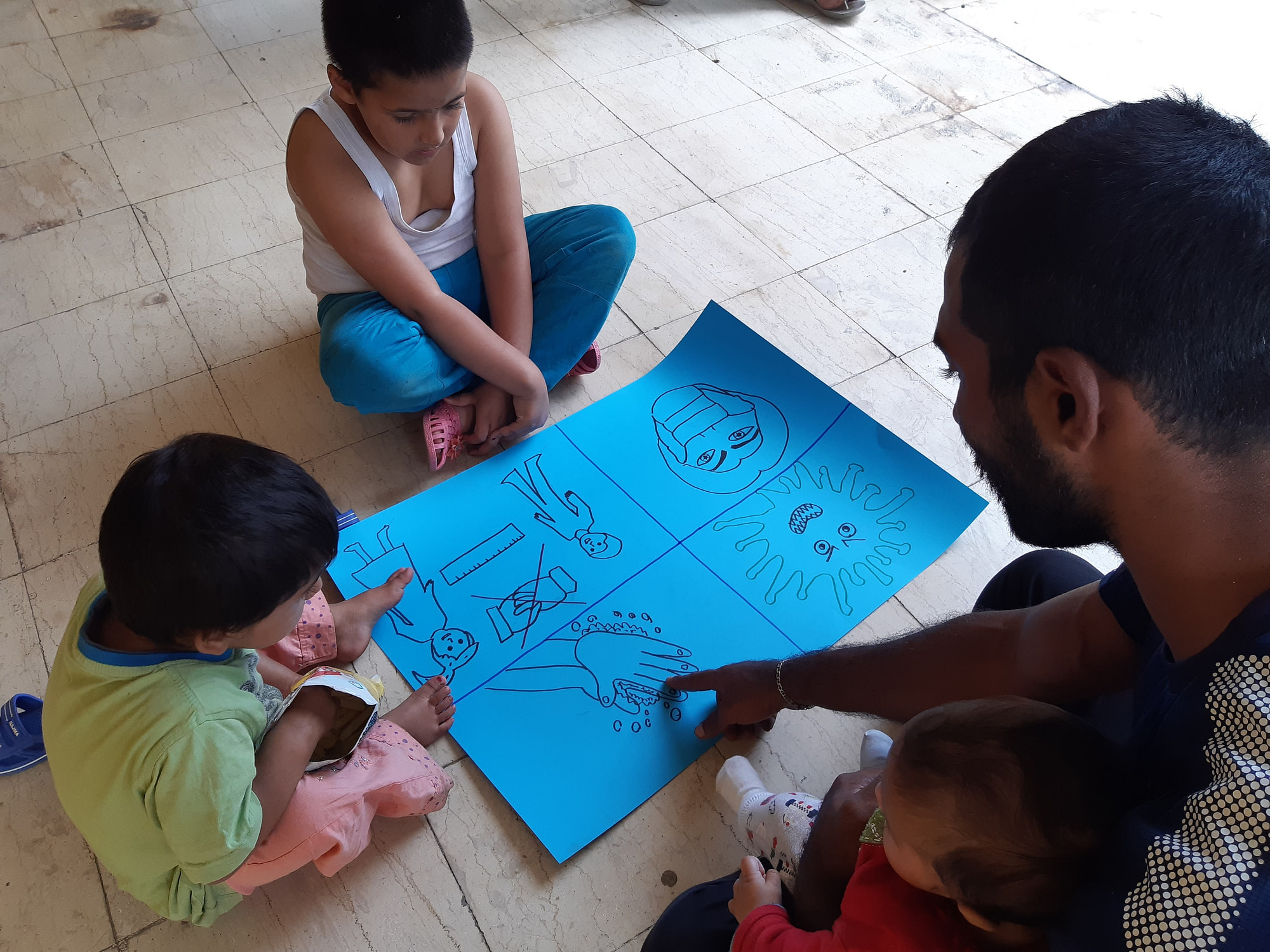 Despite all of the uncertainties, what we surely knew was that children would miss attending our day care center, which has been offering early childhood development support for them to nourish their skills and capacities. Our new uninvited friend was now "Mr.Quarantine"!
The isolation of children and their families caused difficulties in living conditions, lack of income, and means of providing food.
Parents are not allowed to work with recycle materials collected from trash containers, and the poverty conditions are worse each passing day. Respecting the government strict measures of security, children cannot be part of daily programmes for early childhood development, mothers cannot come to the Centre and take the psychosocial support that they needed and were eager to benefit from, as the only opportunity to change their way of thinking and self-esteem.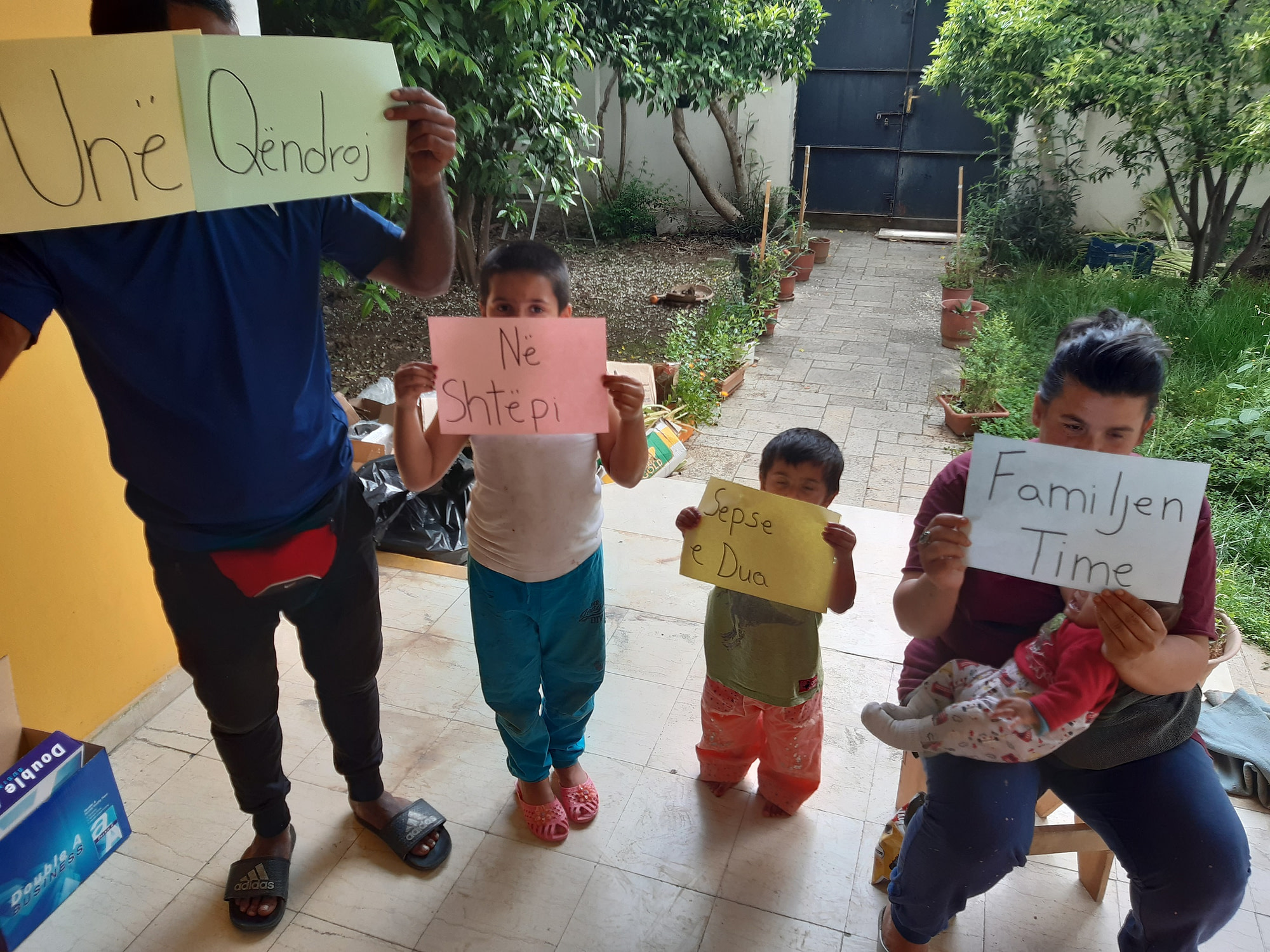 Ardiana, a 40-year-old mother of three says: "Every day we face various challenges especially in economic terms, where we must provide food and basic needs, struggling to find jobs or whatever comes handy to put something on our tables. Time is divided between surviving and searching for something that would give us hope that our children will eat and sleep safely.
How to help? The Centers staff proposed a distance e-learning programme which could reach out to each family, offering them an interactive tool to apply with their children: "The Friendly Quarantine Diary". Children have their own individual notebook where they verbalize thoughts, feelings and emotions in their own ways of drawing, playing or writing.
Parents embraced this new idea with the hope that it would ease their children's situation, without knowing how it would also impact their lives. They started doing a little homework daily, and spending more time with their kids!
The only safe communication channel now is through online interfaces that allow the possibility to share knowledge, information, enables the continuance of our programs and shares the purest feelings, children's glimpses of emotions.
"I never knew that the most difficult time that we go through, would become a blessing, by giving us the opportunity to spend time with our children. I got to know them better and also learn new things. I never had the possibility to go to school and learn literacy, but few days ago, my little one taught me how to write my name! And that filled my heart with joy!" says Adriana.
The teachers at the Centre call the parents every day. Children love it. Parents love it. Gathering in front of the cellphone and sharing daily activities. It is the joy at the end of the day.
Martha, a mother of two says: "I am always stressing about putting food on their plates, but yesterday I saw my husband playing a new game loudly with my kids, one that his teachers from the Centre told us, and I immediately knew that what he had given them was food for their innocent souls".
The new topics for conversation in the "House of the Colors" are COVID-19, Coronaviruses, protection measures…
Child friendly language explanation is used to raise awareness for the new dangerous environment. Animation programmes for children and parents who had difficulties in their education, positive parenting methods, dynamic learning approaches, families coping mechanisms are provided with psychologists, social workers and volunteers. The aim is offering wellbeing and health security, precious words for those people.
During the earthquake and the emergency situation caused by COVID-19, the Center reached to support more than 2000 children and their families with psychosocial support, protection measures and direct support in partnership with United Nations Children's Fund (UNICEF), Municipality of Tirana and Durres and Ministry of Health and Social Protection.
——————————————————————————————————————————————
Nisma për Ndryshim Shoqëror – ARSIS https://nisma-arsis.org is a non-profit organization that was established in Tirana in February 2016 as a legacy of ARSIS – Social Organization for the Support of Youth. Ever since, NISMA ARSIS has transformed itself into an influential civil society actor r in Albania and beyond. NISMA ARSIS helps to build a better future for disadvantaged children and their communities, with an innovative approach and practical, sustainable solutions.